THIS IS QUACKTRON
<![if !supportEmptyParas]> <![endif]>
<![if !vml]>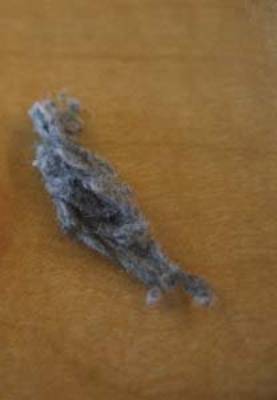 <![endif]>
<![if !supportEmptyParas]> <![endif]>
(actually, just one representation of him)
(notice the small "h")
<![if !supportEmptyParas]> <![endif]>
QUACKTRON is the god of FAILURE and the PRIMARY DEITY in QUACKTROLOGY.
So FUCK YOU!
All manifestations of the all-weak Quacktron are small pieces of lint. I'll bet you didn't know that!
We also worship scorpions (the animals, not the fucking band)
We deny the existence of Christ and we denounce the Abrahamic "god" as a total asshole
Our chief enemy is SUCCESS in ALL of its forms
Also things that are "well-liked"
We're not talking about...
"I succeeded in keeping myself alive today"
WRONG
We ARE talking about:
"I started a band and made a hundred grand!!!"
<![if !supportEmptyParas]> <![endif]>
This religion is GUARANTEED to be the ONLY ONE THAT ISN'T HYPOCRITICAL because it will
NEVER BECOME SUCCESSFUL.
<![if !supportEmptyParas]> <![endif]>
Our HOLY PILGRIMAGE SITE is HKAKABO RAZI, the highest mountain in BURMA. The holy land stretches through the Himalayas and into southeast Asia, including Tibet, Nepal, northeast India, Bhutan, Burma, Laos, Cambodia, Vietnam, and to lesser extents, Bangladesh and Thailand. We are also crazy about Iran, Azerbaijan, Albania, Mali, Tanzania, Western Sahara and Papua New Guinea. We fucking hate Ireland, the United States, and most of South America. (NOTE TO RETARDS: "South America" begins at COLOMBIA, NOT MEXICO!)
<![if !supportEmptyParas]> <![endif]>
Here are some other things we Quacktrologists (YUP, IT RHYMES WITH "PROCTOLOGISTS") regard as TOTAL DOGSHIT:
(items in blue are REQUIRED)
<![if !supportEmptyParas]> <![endif]>
the C.I.A.
Bacon
Beer
Tobacco
Mashed potatoes
Steak
Corn on the cob
Fast food
American cheese
South Park
The KKK and related "values"
The religious right
Chuck Norris
Trolls
republicans
ART
Impracticality
Logic
Empirical evidence
Slow drivers
Misogyny
Intellectualism
Babies
Cellphones
Metal music (with the exception of DEICIDE)
Bologna
Hot dogs
Salt pork
The 1980's
Zombies
Star Wars
TEXT MESSAGING
Twilight
The Beatles
Vampires
WORK
American country music
Military
Buffalo/bison meat
LIVE AUDIO PERFORMANCES OF ALL KINDS
blonde hair
blue eyes
anorexics
adults using violence on children (YES, A SLAP IN THE FACE IS VIOLENCE!!!)
<![if !supportEmptyParas]> <![endif]>
And here are some things we FUCKING LOVE:
<![if !supportEmptyParas]> <![endif]>
Bob Black
Punk and garage bands that never got well-known (unless they got attention MOSTLY from notorious compilation series, such as Killed By Death or Pebbles)
Vinyl records (and 78 rpm records) (not SHITTY ones)
Victrolas
LAMB (as food)
GOAT (as pet or food)
OCTOPUS (as pet or food)
DEERMEAT
D'Anjou pears
The Symbionese Liberation Army
HANDGUNS
L.S.D.
world FUCKING peace
Transferring the world's wealth to people who NEED it
creative mental illness
mangoes
Lambrusco
onions
garlic
galangal
SATAN
hot peppers
the Black Panthers
Burmese astrology
CURIOSITY
teaching oneself
folk and classical musics of Asia and Africa (including the Mideast)
David Lynch (except BLUE VELVET and THE STRAIGHT STORY; the jury is still out on Twin Peaks)
<![if !supportEmptyParas]> <![endif]>
<![if !supportEmptyParas]> <![endif]>